Drive Thru Point of Sale Solution
PAR has everything you need to build the best drive-thru experience to keep guests coming back. Optimize your drive-thru with comprehensive hardware and software.
Communication is king when working the drive-thru. PAR's G5® headset makes every order crystal clear and is built to last. A built in accelerometer, modular components, and a comfortable, ergonomic fit means it can take the heat of a busy window. Add base stations and accessories for the ultimate drive-thru solution.
PAR Drive-Thru Timer
Powered by TechknowTM
Keep a close watch on drive-thru speed and engage your crew member with PAR's best-in-class timer technology powered by Techknow™.
Optimize speed of service in near real-time through advanced analytics and easy-to-use dashboards
Configure your store how you want with multiple methods of vehicle detection, from induction loops to switches to cameras.
Motivate your crew to continuously improve the guest experience through gamification and competitive store-to-store contests.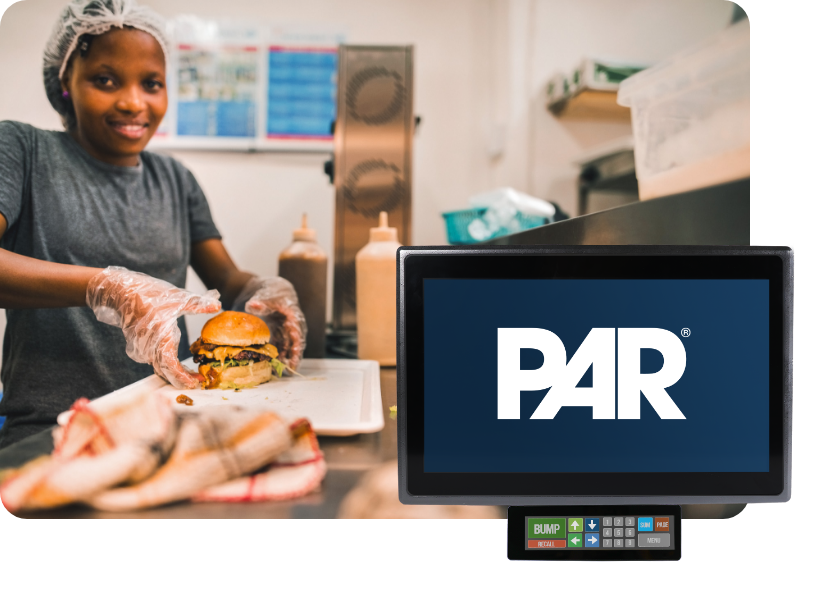 Kitchen Visibility that Delivers
Streamline orders, reduce errors, and decrease wait times with PAR's full line of KDS hardware, featuring added customization ability with Brink POS®.
Partnerships with Technology Providers
Unclutter your tech stack with the industry's largest integration ecosystem​
Build the ultimate platform with your favorite apps​