PAR Solutions Run Restaurants
Streamline every aspect of your operation with PAR's suite of best-in-class restaurant solutions designed to work together out of the box.
Digital Ordering & Delivery
"PAR's Brink POS was the first product we deployed due to the simplicity of the user interface and the flexibility of the design. We also liked the unit-level reporting suite for a single unit manager, the fact that it was cloud-based, and that it was affordable."
Tim Carter
Salsarita's CFO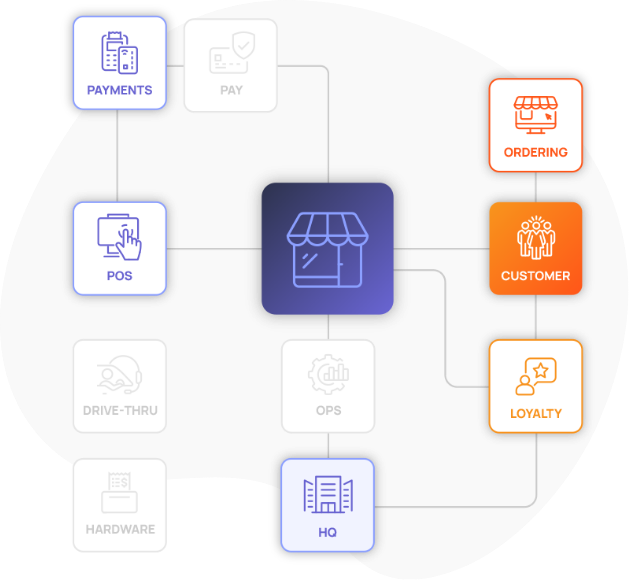 Delivering a Unified Customer Experience empowers CIOs, CMOs, owners, and managers to move away from 'duct-taping' together their transactional and operational systems and frees them to deliver innovation, differentiated experiences, and competitive advantage.
A unified experience:
Combines POS, eCommerce, flexible payments options including mobile wallet, and loyalty with actionable customer data aggregated in one place
Drives opportunities to scale for enterprise and growth-aspiring brands
Creates frictionless interactions for customers and employees
Proven Restaurant Technology Solutions
Partnerships with Technology Providers
Transactions Processed Annually
Customer Food Savings Costs
Solutions that fit your tech stack.