PAR's full assortment of QSR POS technology offers seamless integration with your existing systems to help fill orders fast and expand your reach.
Software that Runs the Show
Cloud-based PAR Brink POS helps restaurants run efficiently, enhance service quality, and reduce wait times for happier guests. With easy ordering and fulfilment, enterprise administration, intelligent kitchen management, tight integrations, robust analytics, and more, Brink POS is the trusted partner and growth enabler your restaurant business deserves.
PAR Data Central® is a complete cloud-based restaurant management system for all your back-office operations. Easily manage inventory and labor scheduling while reducing costs, and rely on precise reporting and analytics to help plan for future growth.
Punchh®, A PAR Technology Company is the industry leading AI-powered loyalty solution that rewards guests with personalized experiences and offers, driving higher increased visit frequency and more per-visit sales. Effortlessly engage guests with seamless in-store, online, curbside, and in-app experiences.
Set a gold standard in drive-thru operations with our comprehensive hardware and software services that include everything you need to keep customers moving and increase order efficiency.
EverServ® 600 POS Terminals
PAR's flagship line of EverServ POS devices are built to last and evolve with your restaurant while offering quick counter ordering and customization along with integrated payment features.
PAR proudly partners with industry leaders to offer a full range of peripherals, including cash drawers, POS printers, video systems, kitchen/back office systems, and coin changers.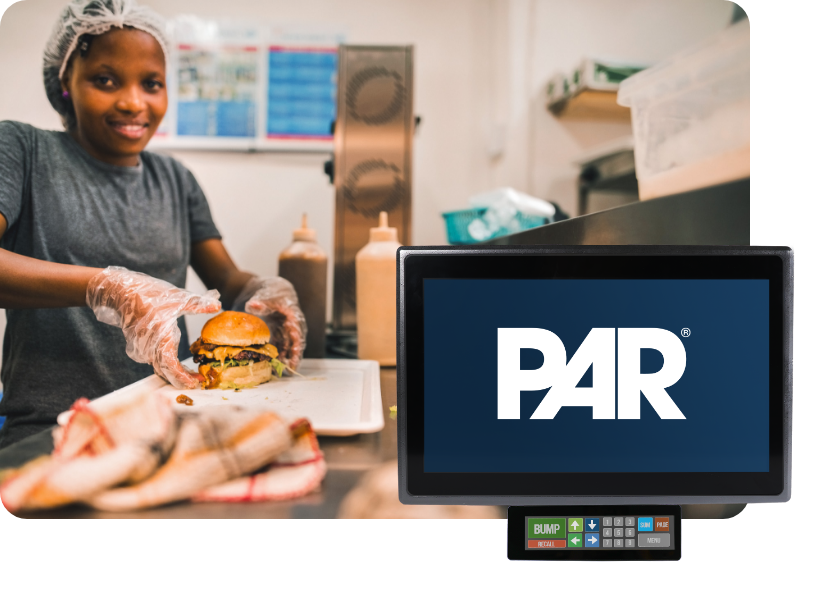 Streamline orders, reduce errors, and decrease wait times with PAR's full line of KDS hardware, featuring added customization ability with Brink POS.
Enterprise EMV payment gateway solutions and competitively priced merchant services offerings with your choice of payment devices, processors, and gift card providers.