PAR Kitchen Display Systems and Peripherals
Kitchen Display Systems, and Everything Else You Need
PAR has been a leader in the hardware game for decades. Our KDS and peripherals line perform every function a thriving restaurant or retail operation needs to succeed.
PAR Kitchen Display Systems​
The Screens Your Kitchen Teams Will Look At for Years
PAR's KDS connects your POS and back of house operations for crystal clear order communication, higher order accuracy, and faster, better guest experiences.
Empower kitchen teams to focus on mastering food prep, not paper tickets
Programmable bump bar to best support your kitchen workflows
Industrial-grade screens, robust build, and multiple mounting options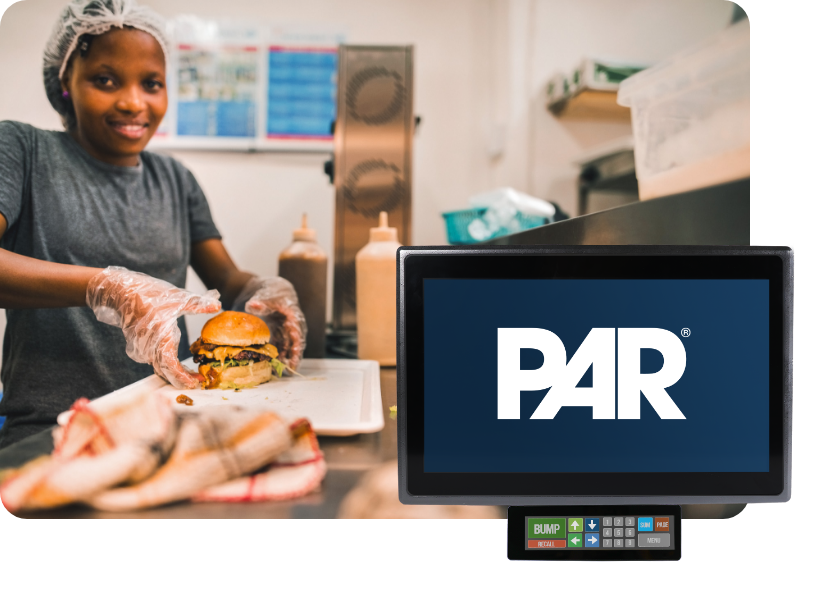 PAR Peripherals and Accessories
Industry-leading peripherals trusted by the largest restaurants in the world. Everything you need to complete your POS system.
Communicate across teams and zones clearly and securely
Turn mobile point of sale tablets into docked terminals in seconds
Verifone payment devices ready with modern payment methods
Print tickets and receipts faster than you can say "thank you"
All the security, speed, and organization a cashier needs to thrive
Equipment for every aspect of your Restaurant
All PAR hardware passes intensive heat, humidity, and field tests to ensure performance in all environments.
Lightning-fast and reliable service in the drive-thru, tableside, and beyond.
Kitchen screens, printers, cash and other essential gear.
Get the PAR Hardware Walkthrough
Schedule a demo and see how PAR point of sale, kitchen display system, and other hardware fits into your business.